In light of Paradigm Festival 2022, we sat down with our resident operator Strobert. We talked about how it all started for him, his signature light shows, his plans for the festival and milking goats.
Hey Robert, we know you as one of the most talented operators of the Netherlands. How did it all start for you?
When I was eighteen, I got a chance to work at light and sound company through an old school friend of mine. I did occasional jobs for them. As time went on, I got the chance to work at events like Awakenings, Free Your Mind and Innercity. Innercity was also my first, actual paying job.
I also remember being part of the company that was responsible for Awakenings, Free Your Mind and Technology. So I got a great start into the business.
After a while, I was asked if I wanted to do the sound technique and lights in a club in Amsterdam called Odeon in December of 2008. I was hired as a regular after that and this became a place where I learned a lot and eventually started to create my own style.
How would you describe your style and its evolution?
Minimalist shows from the 80's where they only used strobes and pars have given me a lot of inspiration to work in a similar fashion. I started to create and develop a style within these confines. Many shows use a moving par as a base light and the strobe as a special effect. I turn that principle upside down. I use the strobe as my basic lamp and my moving heads are my specials. That also makes it difficult to work with experienced performers, because it goes against their nature.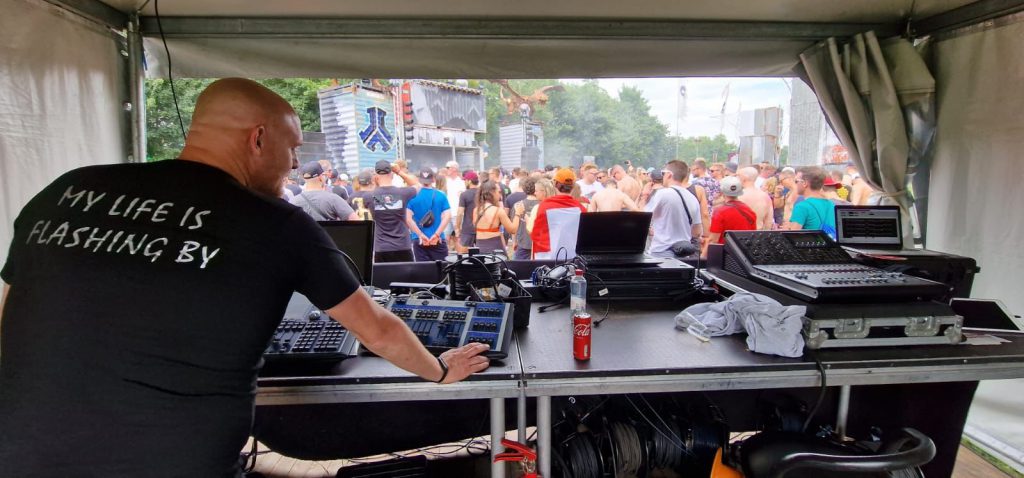 We think it's very important that some particular factors, that influence a club night or a festival show, work together perfectly. Light is one of the most important factors for us. How do you make sure your light is a valuable addition to such an event and how does that manifest itself on the dance floor?
It's possible to do too little during a show, but I find that things go wrong much faster when there are too many elements present. Keeping calm and feel out the crowd on the dance floor. For example, if you are at a daytime show, you leave your moving heads off until dusk sets in. That way you can pop with elements after dark that you have not yet shown beforehand. During the day you work with strobes and blinders and make sure you stay busy so you can give the real show when night falls.
During club nights I'm actually completely led by the music. I get a certain emotion from the music and I try to express that as much as I can. For me, that is what it means to operate a light show.
You can probably cross off a lot of "bucket list" events you might've thought working with in the past. Maybe you can share a few highlights with us?
Ultimately, Reaktor shows are the ones that made my career. That's where I was given the freedom to do my own thing and develop myself into who I am today, as Strobert. However, I come from the early hardcore generation. Thunderdome has always been on my bucket list for that reason. So when Thunderdome made a comeback at Mysteryland, luck was on my side. Back then, I was part of team of light operators and they randomly picked me for the Thunderdome stage. At the time, also a documentary about Thunderdome was being recorded there, in which I appear to be featured. I have yet to see it. That was the first time I was allowed to work for them.
I can cross Q-Base off the list, as well as Defqon. I've been part of the Defqon-crew three times now, twice of which for industrial hardcore, as that is right up my alley.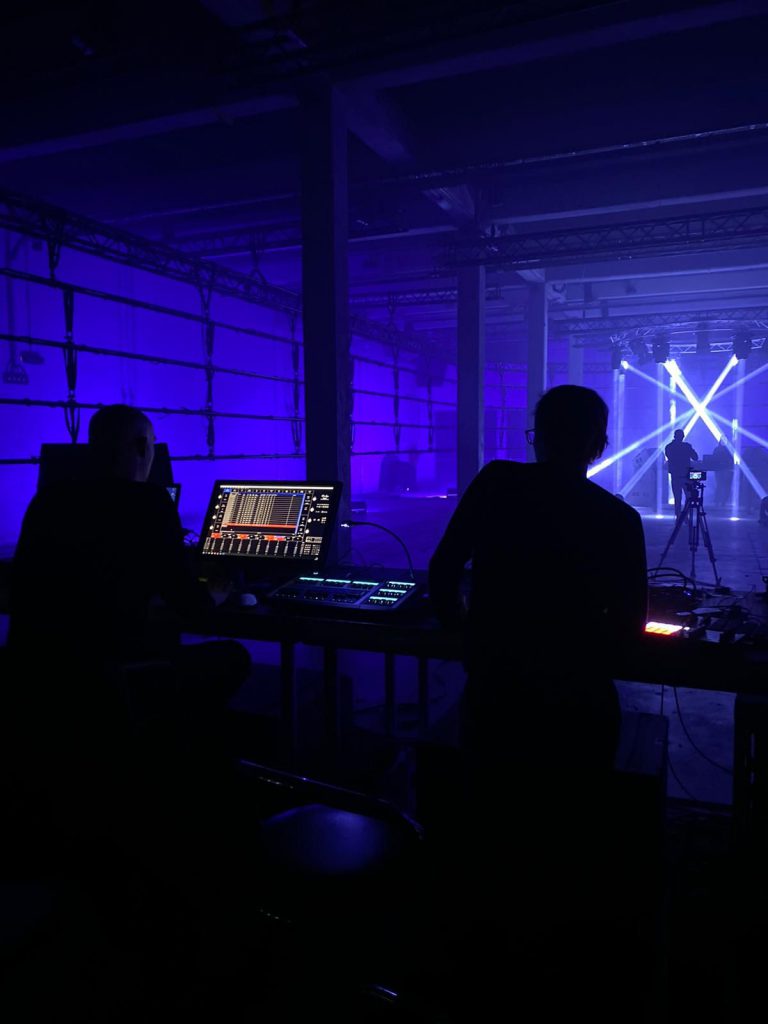 What do you have in store for us during Paradigm Festival 2022?
I am simply going to do what I do best but this time I'm going to do two separate and different shows! This offers me a specific advantage. If I come in and you only work during the night, then I'm going to be banging away at a show while it's a lot quieter in terms of music. Because I can now go wild during the day, it's much easier for me to go into the night. I become much more flexible in lining up the show elements with the night vibe. I'm going to create more ambient moments rather than going full throttle during the show.
I'll be at the Club this weekend because of my love for it and Convoi Exceptionnel by extension. I'll be running a double shift, as I can't bring myself to put another operator at the Club. I really can't wait as it's going to be so cool!
In addition, the Basement will also be an interesting and cool challenge. It is like the Elementenstraat XXL with even more pillars everywhere. I secretly miss that place, so the Basement a great alternative to work with.
We've been told that you are expanding your operations to include milking goats as well?
Funny you mention that. Because of COVID, my very full agenda changed into full unemployment. I still wanted to do something that I enjoy, otherwise I just would become depressed. That's the reason why I ended up on a farm where I helped out, just to keep busy. That unexpectedly developed into a passion. I love those stubborn animals! It is soothing for me to spend a few hours milking after a busy day, even though they can be devious. It relaxes me.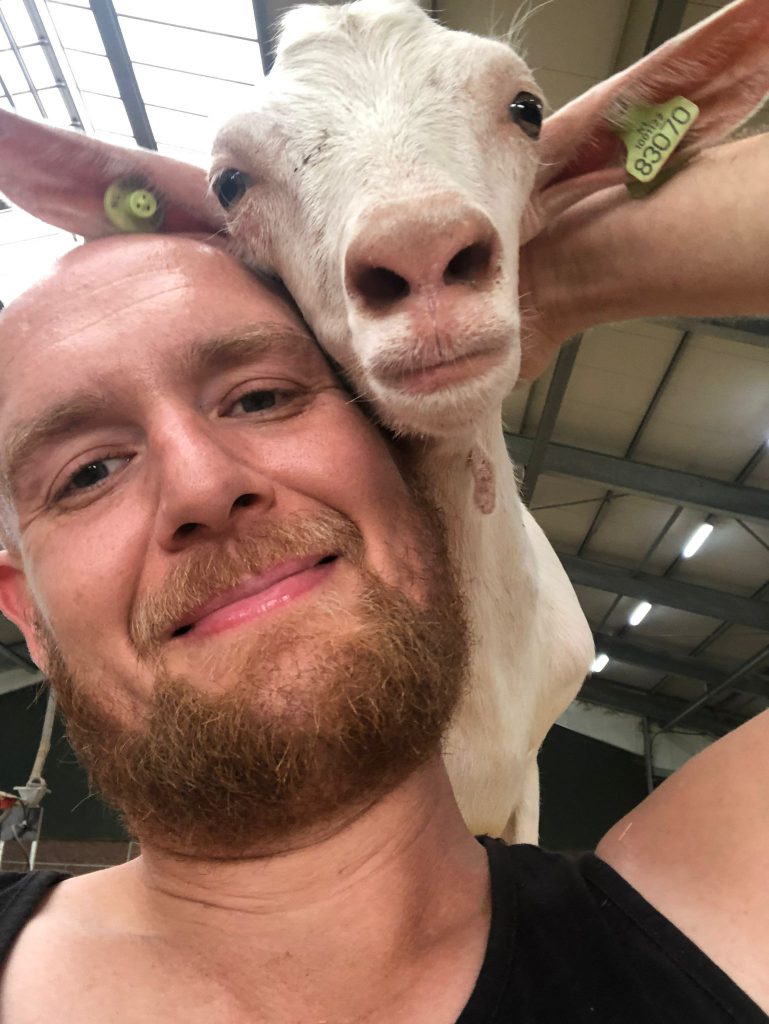 And during the COVID period you also came up with the idea of offering merchandise. We thought it would be fun to work together and offer your merchandise through our web shop. Can you tell us something about that?
I have been looking for a logo for a very long time. My love for animals is as present as my love for light. It seemed like a really cool idea to me to combine this two passion. I approached my good friend Popke, VJ Ekpop, to create my logo (she will be VJ-ing at the Mainstage at Paradigm Festival). A picture of a goat looking at me with a devilish and simultaneously sweet look whilst I was milking her became the deciding factor as inspiration for my logo. I thought, why not just put it on a shirt together with the dutch sayings "Out gaan is ook gaan" and "Bijzijn is meemaken", which basically translates to "Be there or be square". Another shirt reads "My life is flashing by", which is also true of my life as it really does flash by. I want to expand on this in the future!
Strobert's merchandise can be ordered at the merchandise stand at Paradigm Festival 2022 and will be available via our webshop later this year.